Sponsor the Next Battle
This is a one-time fee. Please contact us first to reserve a Battle.
Battle sponsorship means that the first Target (receives the most gameplays) in a Battle is dedicated to your brand. It entitles you to the following:
Target image based on your logo.
Your name, description, image below the Target, linked back to you.
Your name in the battle description, linked back to you.
For example, Battle #4 was sponsored by SitePoint. And Target #21 is their sponsored Target.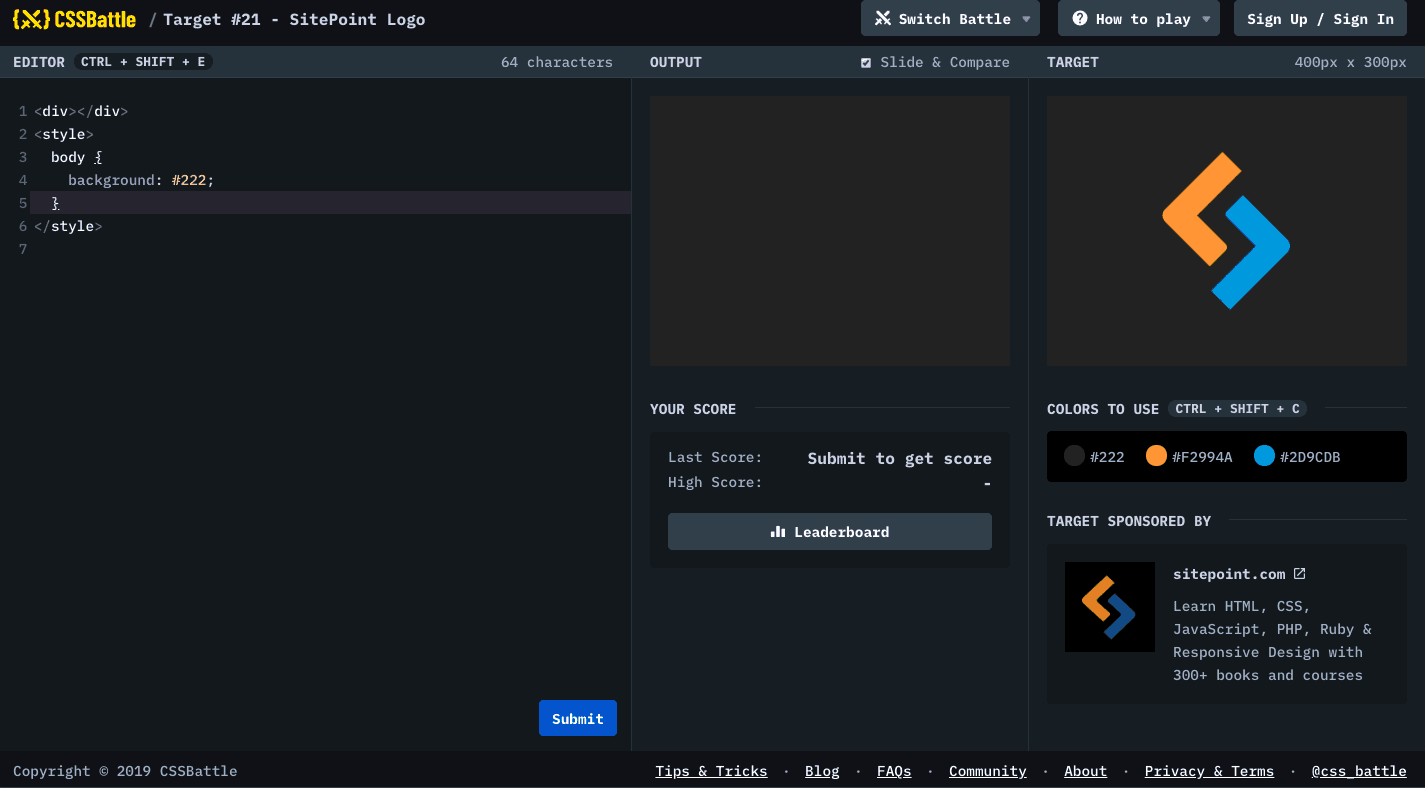 Why choose Target sponsorship?
CSSBattle is one of its kind game for frontend developers. Target Sponsorship brings your brand/logo in front of some of the best developers in the world. Here are some amazing stats about the game: