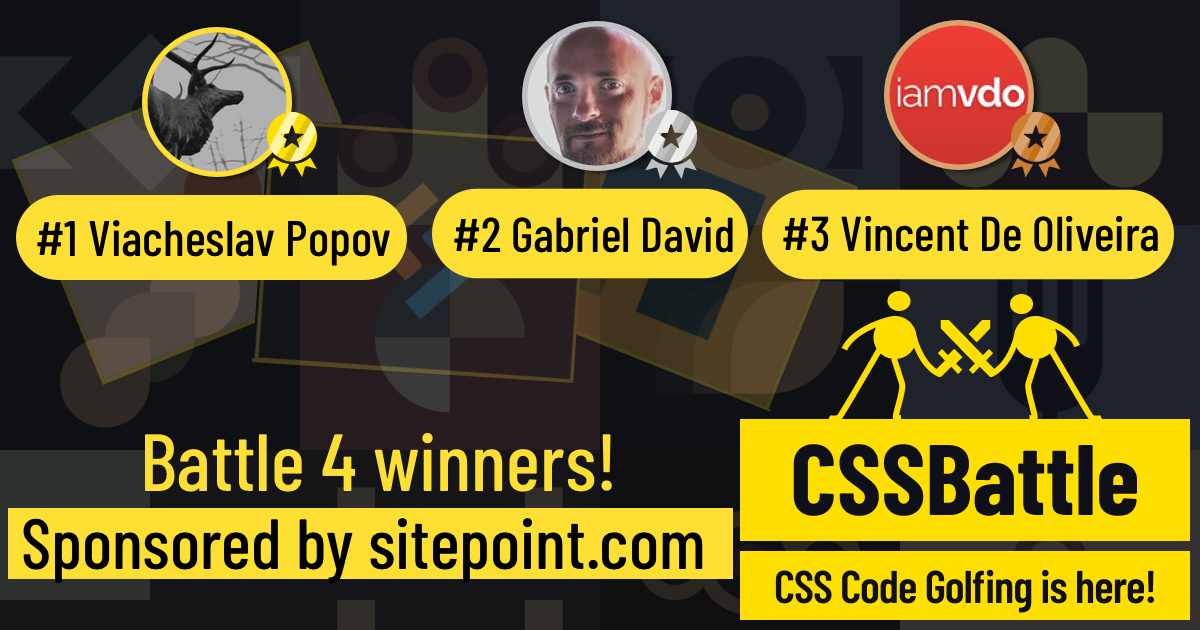 After 3 weeks of CSS, code-golfing and fierce competition, Battle #4 finally ended. We had more than 400 players playing this time. What was more awesome is that we had a Battle sponsor this time - SitePoint. Thanks to them, we had cash prizes for top 3 players and SitePoint Premium subscriptions for top 20 players!! 🎁🥳
We saw some very interesting close fights on various targets, drastic jumps in leaderboards (until last minute), new players in top spots and what not. In the end, we have our top 3 champions and top 20 subscription winners. Here they are:
All the winners will be contacted through email very soon. We really appreciate your patience.
Thanks, everyone who played. 🙏🏼 Remember to visit the homepage & subscribe to get notified about new battles. You don't wanna miss them. 😀
Also, we are looking for Sponsors for our coming Battles. Read more about Target Sponsorship. So if you love playing at CSSBattle, please share it with your friends, employers and anyone you feel can support us.
Until next Battle. ⚔️