Introducing - "Open" Targets
CSSBattle is a place where developers of all skill levels come, play, and learn about interesting CSS stuff. Today, we are making the learning experience a bit better.
Introducing Open Targets #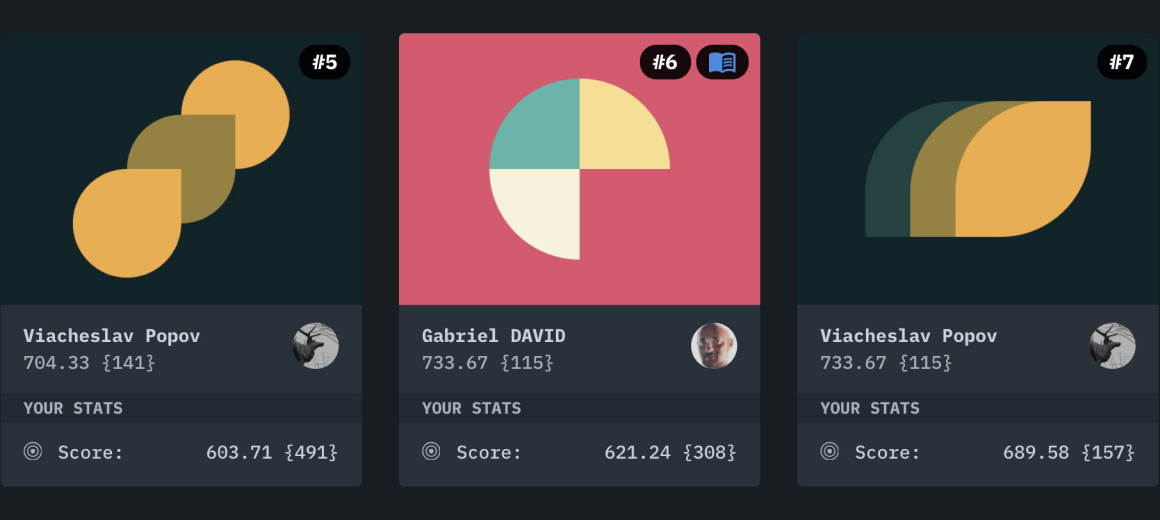 Currently, all targets in CSSBattle have the solutions (submitted by other players) hidden by default. This is to make sure that the battles stay fair. Although, it poses a problem to beginners or new players—it's hard to improve the ranking when there is no way to discover new tricks.
To solve this, each battle will now have one or more Open targets. Open targets have the top 10 solutions visible to all players. This will help new users learn new tricks used by the top players, and apply them to other targets making the whole CSSBattle experience even more fun and challenging .
How do Open Targets affect Battles? #
Open targets follow the same rules as other targets. The only difference is that Open targets have the top 10 solutions visible to all players. When playing a target, they can be accessed through "Top Solutions" button.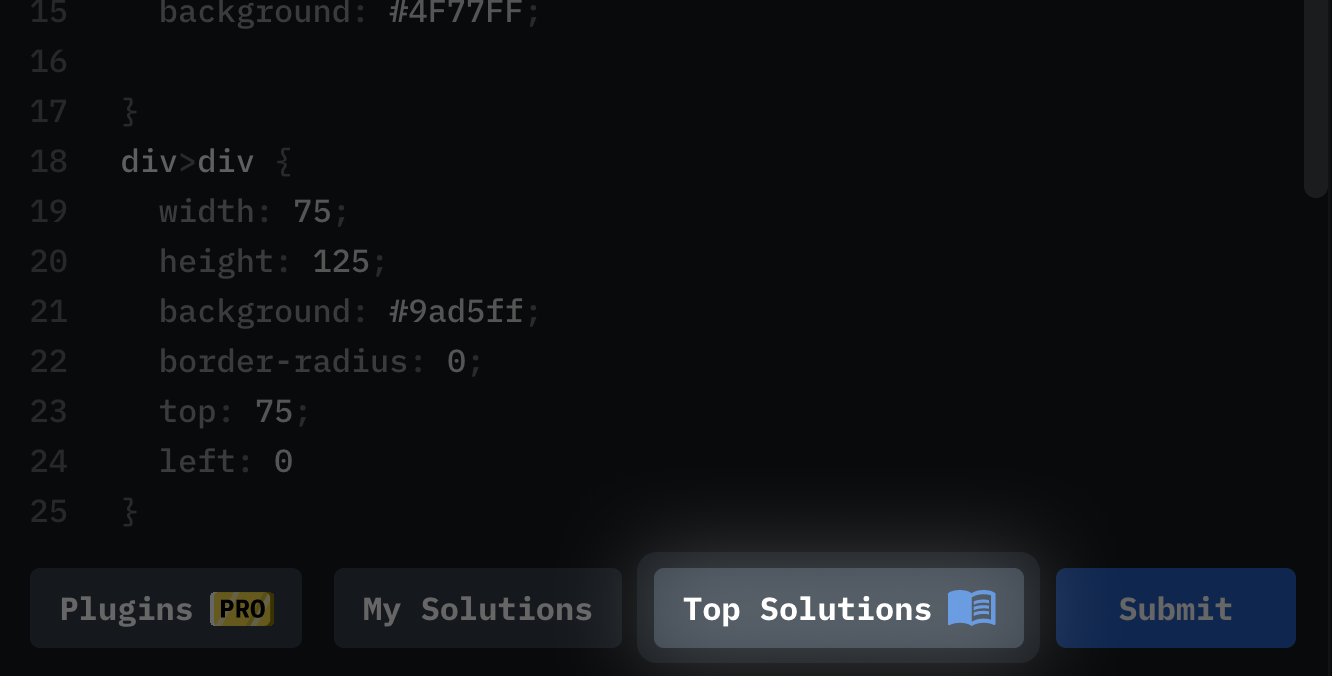 The important thing to note here is that if two players submit the same top solution, then the player who submits the solution first will stay at the top of the leaderboard. This is also true for any other target. This helps prevent any abuse of the leaderboard via copy pasting of the top solutions.
We hope you enjoy this new addition to CSSBattle, and learn some awesome new CSS tricks. Head over to Battle #12 to checkout our first Open target.
This Battle is sponsored by the awesome folks at ImprovMX which is a free email forwarding for your domain name. Send and receive from custom aliases without having to pay for a Gsuite membership. And thanks to them, we have many more prizes, for more players this time!! 🥳
See you at the Battle!